$2495
Electronic glasses enable wearer living with visual impairment and legal blindness to see facial expressions, read important news, watch television, be connect with family life and the world.
$1295
Portable electronic video magnifier with 12″ large screen and text-to-speech feature which is easy and comfy to use, ideal for reading and writing at home, school and workplace. 
$885
Handheld video magnifier offers 8 hours of battery life and super clear image that are ideal for people suffering from macular degeneration ( AMD )  and other low vision condidtions.
Acesight VR Helps? Share Your Story!
We want to hear how electronic glasses Acesight VR changed your life. Free gifts for you!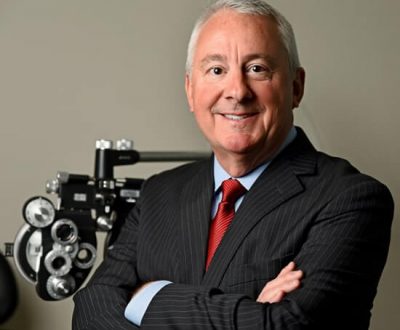 Dr. Ed Paul, OD, PhD Talking About Acesight
"All of a sudden, what happens is Jack looks like he's on a 50-inch television screen right in front of me."
"The care and customer service you have provided us is outstanding. When a blind person loses their "eyes" -- in this case, the help that the Snow can give my dear mom with some level of sight -- it is devastating. This brings her hope and some level of renewed independence."